Age: 17 | Gender: M
Amir is Skyy's older brother. Amir is my only son. He is an awesome kid and very athletic. He plays football and run track. This is his last year in high school. He is 17 years old . Very positive kid.

View full details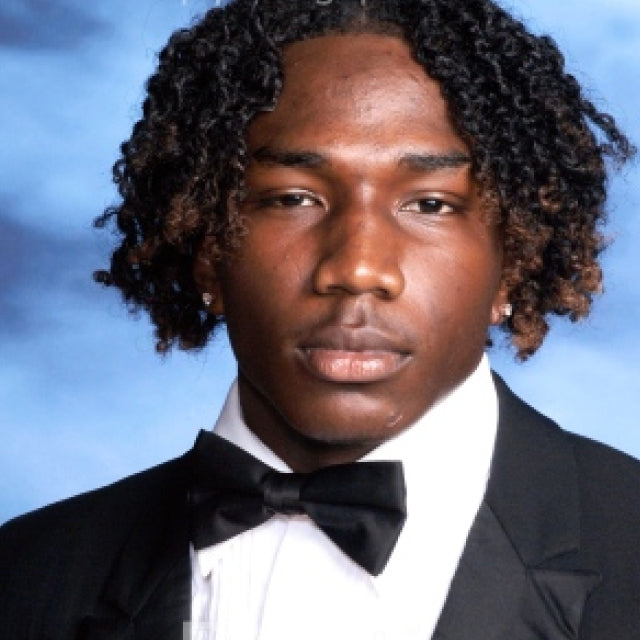 Collapsible content
Amir's Story

Hello, My name is Ashley Millegan and I am writing to you about my daughter Skyy Croker, her diagnosis and her siblings. Skyy was diagnosed with Leukemia in June 2023. This has been a heartbreaking experience to go through. I am sure it is for anyone who has to hear that their child has Leukemia. It has been equally heartbreaking to see how the has affected our family.
Skyy is a wonderful 10 year old with a heart of gold. Our family has not been able to do a lot of activities due to Skyy's Leukemia. Skyy's fight with cancer affects her siblings because they have to enjoy certain moments with her not being there. Between the hospital visits and not being able to work is very stressful. It is a horrible feeling not being able to properly provide for your kids. It will be a big blessing to be able to attend this program.
Amir's Hobbies & Interests

His hobbies are football and his favorite football team are the Steelers.
Amir's Wishlist

Wish List - Blanket set - Hats - Cologne - Fitness/football bag - Football arm sleeves - Headbands for football - Gloves - Steelers items - Shirt Size: Medium / Large - Pant Size: Medium Large - Shoe Size: 9 – 9.5
Step 1. Select a Child

Choose a child to sponsor from our list of deserving kids.

Step 2. Purchase Items

Start shopping! Purchase the items from their wishlist.

Step 3. Bring Your Gifts

Join the fun — bring your gifts to our wrapping party.
Make a Donation
You don't have to sponsor a child to help make a difference — make a donation instead to contribute to bringing holiday cheer to a deserving family. 100% of all donation go directly to a family in need.