Age: 5 | Gender: M
Tyris is 5 years old and loves action figures and cars.
View full details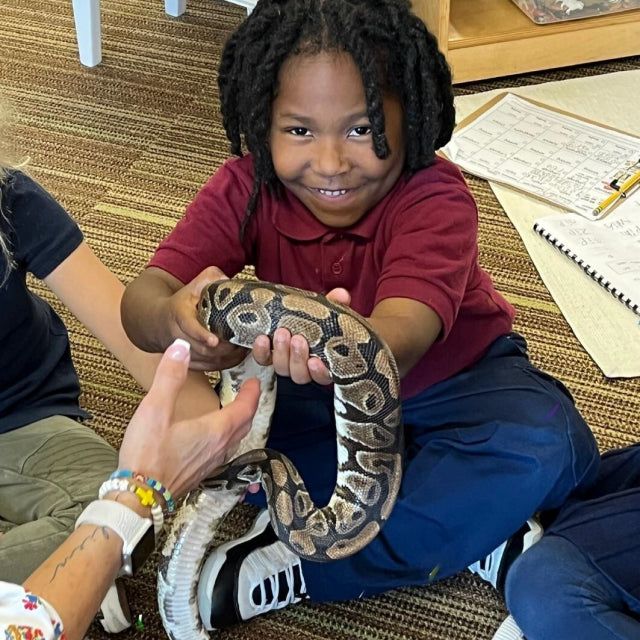 Collapsible content
Tyris's Story

My daughter Tyanna Queen Asbury was diagnosed with Wilms' tumor on July 27,2021. That was the day I was told my baby had cancer and there was no way to determine how it happened. This really took the wind out of my family because we had just lost my baby sister in December the year before. She is still putting up a great fight, she had a reoccurrence in April this year and had the mass removed in May. She is aware that she's different and that we must go to the hospital frequently for treatment. She's only scared when it's time for the needle but for the most part she handles everything like a champ. My other children (Tiya and Tyris) try their best to make her feel as normal as possible, but they worry a lot when she's in the hospital. Being a single mother of three and going back to school for my bachelor's degree and having a sick child has really taken its toll on me but I have to be strong for my kids and family I can't afford to break now.
Tyris's Hobbies & Interests

Tyris enjoys acrobatics, playing with action men (figures), and building.
Tyris's Wishlist

- Cars - Action figures - drum set - building blocks - slime - playdough - moonsand - spiderman tent - leapfrog read-a-long - race track - Shirt Size: 11 - Pant Size: 8 - Shoe Size: N/A
The Asbury Family
Regular price

Sale price

$0.00

Unit price

per

Regular price

Sale price

$0.00

Unit price

per

Regular price

Sale price

$0.00

Unit price

per
Step 1. Select a Child

Choose a child to sponsor from our list of deserving kids.

Step 2. Purchase Items

Start shopping! Purchase the items from their wishlist.

Step 3. Bring Your Gifts

Join the fun — bring your gifts to our wrapping party.
Make a Donation
You don't have to sponsor a child to help make a difference — make a donation instead to contribute to bringing holiday cheer to a deserving family. 100% of all donation go directly to a family in need.