Age: 6 | Gender: M
Magnus is Madeline's older brother. He is 6 years old. Magnus life has more less gone on hold since Madeline got diagnosed. He never complains and is always supportive of his sister.
View full details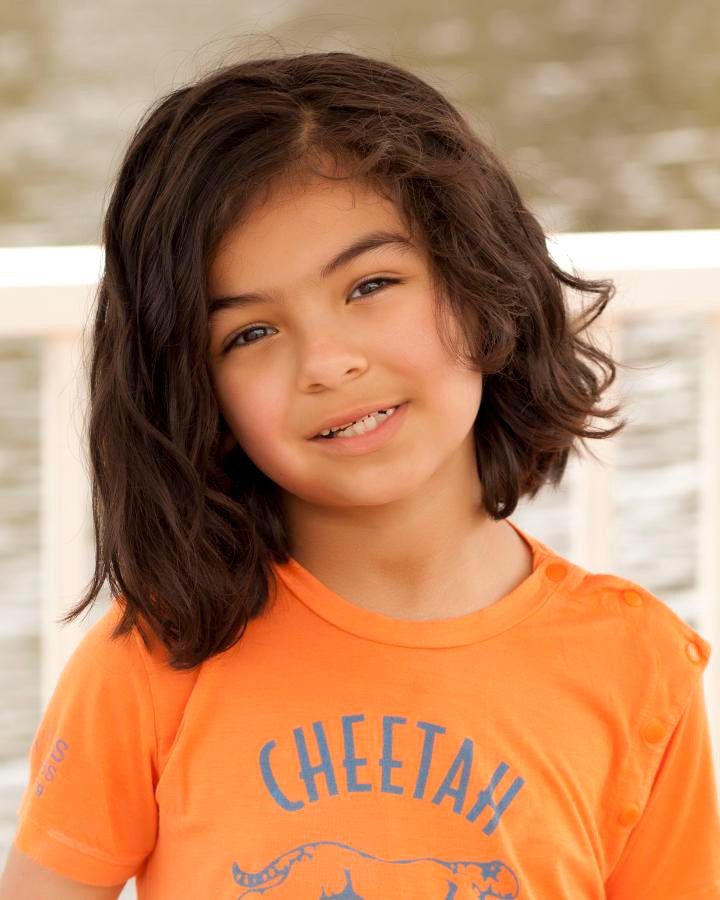 Collapsible content
Magnus 's Story

My sweet Madeline Marie was diagnosed with Acute lymphoblastic leukemia when she turned two years old. My heart broke into a million pieces when I took her to the emergency room and I heard the words "your child has leukemia". Worst of all they said "good thing you brought her in today, it's that aggressive". That is when my husband and I began our journey of taking care of her all alone along with my son Magnus. My husband had no choice but to continue work, and I had zero family support. We have family, but not one person wanted to help me.
I fell into a deep depression. I had to be brave and put a smile on my face for my sweet girl and I had to do this alone. Madeline went into remission, turned 3, then 4 years old, but sadly relapsed one month before the end of her treatment. She was to get a bone marrow transplant and that was to be it. Madeline had her transplant August 3rd 2023, and we stayed in the hospital for weeks. My husband has to work and it has been so hard for him. I can see it in his face how sad he looks, that he had to miss appointments and surgeries. He feels like he is not there for her. Although it was just my Madeline and my son Magnus, every day I tell them that their father loves them but has to work really hard. He travels for work so sometimes he's gone to a different state. 
It was definitely hard staying in the hospital for weeks, paying for meals for both my son and I. At times when our account was low, I would just buy my son meals and I would just eat cereal and drink coffee that the hospital provides. It was hard, but I will do anything to make my kids happy, so they don't see their mommy sad. I always try to make it fun and happy for them. Unfortunately, Madeline relapsed once again just a few weeks into her bone marrow transplant and a few days after her 5th birthday, and now we are currently waiting for what is going to happen next.
This is the most terrifying time of my life, every second I have to be alert and make sure she's safe and okay. I am terrified of losing her, she's my baby girl, I love my kids more than anything in this life. She's the most kind sweet girl, but very sassy. She knows what she wants and is so spoiled with love by her father and brother.
Madeline LOVES playing with kitchen toys and cooks for us. She loves baking desserts and loves playing princess dress up. We love having tea parties with pastries and it's the cutest thing ever. She's my life and I love her so much. I pray to God every day, and thank God every day that she is here with me. That I can hear her laugh when she's playing with her brother, I can feel her hugs, I can hear the words "I love you mommy" I thank God every day. 
Thank you so much helping us this holiday season. We truly appreciate this. My kids love Christmas so much.
Magnus 's Hobbies & Interests

Magnus is 6 years old and is the smartest kid ever. He loves science and learning how things work. He loves playing with his schnauzer dog and buys the best treats just for her. He loves playing Super Mario and Pokémon
Magnus 's Wishlist

- Christmas Decorations - Family board games - Toy train - Pokémon or Super Mario toys/games - Clothes - Shoes - Sweaters - Amazon Wish List - Shirt Size - Boys Medium - Pant Size - Boys Medium - Shoe Size - Kids 3
The Rash Family
Regular price

Sale price

$0.00

Unit price

per

Regular price

Sale price

$0.00

Unit price

per
Step 1. Select a Child

Choose a child to sponsor from our list of deserving kids.

Step 2. Purchase Items

Start shopping! Purchase the items from their wishlist.

Step 3. Bring Your Gifts

Join the fun — bring your gifts to our wrapping party.
Make a Donation
You don't have to sponsor a child to help make a difference — make a donation instead to contribute to bringing holiday cheer to a deserving family. 100% of all donation go directly to a family in need.